About Us
Medical Practice Management Software and Services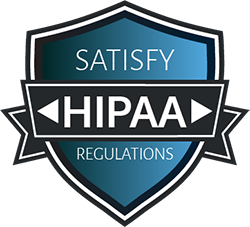 Complete Practice Resource, Inc. has 25 years of industry knowledge. Our expert staff has created a team structure that maintains a reliable point-of-contact for each of our client's comments, questions, or concerns. This helps to eliminate any discontinuity related to medical billing practices. All of Complete Practice Resource's processes and EHR systems satisfy HIPAA regulations.
For both new and established practices, we offer our ability to negotiate contracts with insurance companies as well as our help with credentialing.
With our proven record in the realm of medical billing-related successes, we are excited to now offer our services in Electronic Medical Records (EMR). Given the incentives from the federal government's HITECH Act (2011-2016) and the overall push for increasing use of meaningful technologies, our support in your EMR will surely prove to be not only profitable but beneficial in creating never-before-seen efficiency in your practice. We are committed to implementing and supporting your use of our quality & co-branded EMR software to your complete satisfaction.
---
Our Values:
Teamwork – We respect each other by treating people as we want to be treated.
Dedication – We are tenacious in designing and executing our solutions so that they deliver the best possible outcomes. We are attentive to detail in data entry so you can rely on our data as evidence with which to make strong decisions by.
Integrity – We do what we say we will do. We are accountable for getting results and are straight forward in our approach.
Professionalism – We promise to be responsive and proactive in our communication. We maintain the highest possible accuracy and are dedicated to resolving patient problems and issues as efficiently as possible.
Knowledge – We learn through shared knowledge, resulting in comprehensive expertise of our industry.
---
EHR Software and Practice Management
Our medical billing services will allow you to handle all thing regarding medical practice management. Our EHR software gives you the opportunity to view monthly reporting and patient scheduling from any location, on any device, and at any time. When you choose to implement out medical billing services, our experts will come into your office and train your employees on our software so you can keep your medical practice running efficiently. We believe our EHR software will help you to save money in the long run by thoroughly tracking your finances.
If you're interested in knowing more about our medical practice management, please don't hesitate to contact our experts today.